Remember last month, when going to new brewery taprooms and brew pubs was just an average weekend? How things have changed during March 2020.
While staying at home and not venturing out except for exercise and necessities is crucial for public health, it can but a damper on the excitement of trying new beer.
Yeah, first world problems, we know.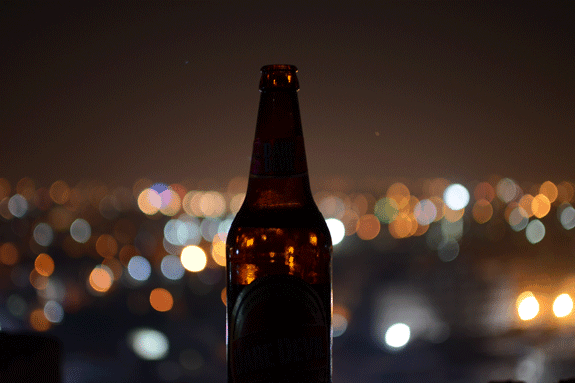 But if trying a new beer (or building up a supply of your favorites) would bring you immense happiness and joy during the coronavirus crisis, then consider beer delivery.
Here are 3 ways to get beer home delivered.
Please note that this article may contain affiliate links.  You can read my full disclosure here.
Beer Delivery from Local Breweries
With taprooms shut down, many breweries are offering home delivery to customers.
Local businesses need our help at this time, so if you have a favorite brewey consider ordering a beer from them you haven't tried yet.
Or perhaps there's a nearby brewery you haven't visited yet but are looking forward to trying. Now's a great time to order beer delivery from them to help make sure they are still in operation when you are able to actually go visit them.
First, check their website to see if they have updated it with online ordering. If you don't find any information there, take a look at their Facebook page or other social media profiles to see if they are currently offering beer delivery.
Our local breweries could really use our support right now.
Ordering delivery directly from a brewery in your area is a great way to show appreciation to your community.
Participate in a Beer Trade
Is your beer stash at home starting to bore you? Regret buying only one type of your favorite beer before craft beer bottle shops closed?
Consider participating in a beer trade.
There are Facebook groups and forums dedicated to trading beer.
These groups are full people who are interested in trying different breweries or can't get a beer in their distribution area.
Important note: beer trading is in a bit of a gray area legally, so know what you are getting in to and trade at your own risk. And never trade beer for cash – that's selling.
Beer trading can be a fun way to trade some of your local favorites for new-to-you options.
Keep in mind you will have to package up your own beers to send in return.
To avoid going into public, print out your shipping label online and then schedule a FedEx pick up for your box.
Intrigued? Here's a comprehensive primer about how to beer trade.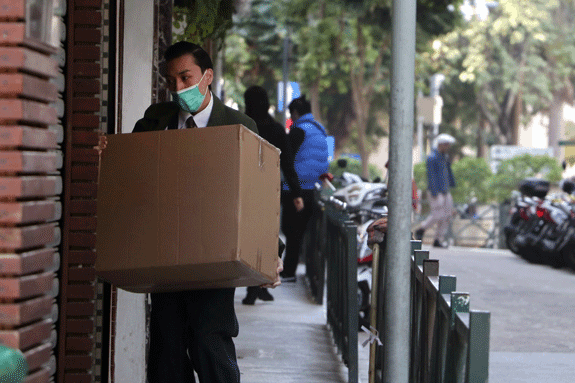 Shop for Beer Online
Shopping for clothes and home goods online may be automatic for you by now, but have you ever ordered beer online?
There are plenty of apps and websites willing to ship beer to your door.
Tavour is a service that helps you discover new beers. However, it acts more as a subscription and only ships once per month.
Saucey and Drizly will bring beer to your door, but their delivery zones are pretty limited. Best if you live in a major city. Drizly will also ship, but they have a pretty limited inventory.
Beer Drop is also a subscription service, but also allows you to purchase beer without a recurring membership (yay!). Another plus for their service is a flat shipping rate of $5.
There are a couple of drawbacks to Beer Drop:
Some of the less expensive beers can only be ordered in quantities of two
You'll have to spend at least $40 to get the order shipped.
But the good news is Beer Drop has a fairly large craft beer selection and it rotates. That means you're going to want to spend $40 anyway.
Beer Home Delivery Summary
Being stuck at home during the coronavirus crisis doesn't mean you're stuck with the selection currently in your fridge.
Local beer delivery, participating in beer trades and purchasing from an online retailer are all options for continuing to try new beer during the coronavirus crisis – or any time.
How are you getting your beer while staying home? Any delivery options we missed?
Beer Related Articles
Pin it for later: