There's not much better in life than sipping a cold beer with your best friend. And your dog will be your best friend through thick and thin.
If you're adding a new dog to your family, why not name them after your favorite beverage (beer, of course)? There are plenty of great beer related terms that are perfect names for both male and female dogs.
Read on for the ultimate list of craft beer inspired dog names.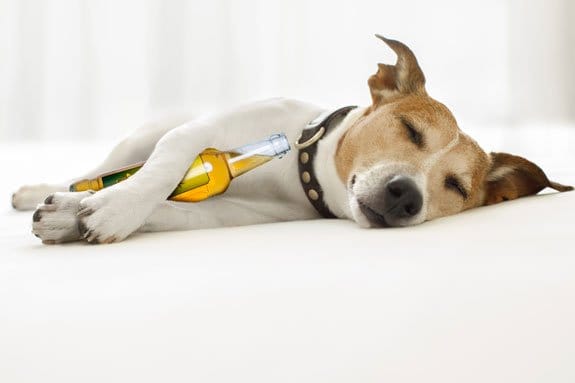 Types of Hops
Admiral
Agnus
Amarillo
Apollo
Atlas
Aurora
Belma
Bobek
Bravo
Cascade
Chinook
Columbus
Comet
Crystal
Dana
Delta
Ella
Eroica
Flyer
Fuggle
Galaxy
Galena
Golding
Helga
Hercules
Ivanhoe
Jester
Junga
Kazbek
Liberty
Marynka
Mosaic
Moteuka
(Mt.) Rainer
Newport
Nugget
Opal
Orbit
Orion
Perle
Phoenix
Pilgrim Pilot
Pioneer
Polaris
Rakau
Riwaka
Saaz
Simcoe
Sladek
Sorachi Ace
Spault
Sterling
Strata
Strickelbract
Styrian
Summer
Summit
Sussex
Sybilla
Sylva
Tahoma
Target
Topaz
Victoria
Viking
Wai-iti
Waimea
Wakatu
Warrior
Willamette
Yakima
Zappa
Zenith
Zythos
Types of Beer
Abigail Ale
Amber
Bock
Dortmunder
Doppelbock
Dunkel
Flanders
Gose/Gueze
Grisette
Helles
Kolsch
Lambic
Lager
Marzen
Maibock
Pilsner/Pils
Porter
Red
Saison
Shandy
Roggenbier
Stout
Schwarz
Breweries/Beers
Allagash
Avery
Bell
Deschutes
Floyd (3 Floyds)
Genny (Genessee)
Goose (Goose Island)
Guinness
Kirin
Murphy
Odell
Oskar
Rasputin
Rogue
Rumpkin
Sierra (Nevada)
Shiner
Stone
Stella
Yuengling
Trappist Themed
Abbey
Achel
La Trappe
Orval
Chimay
Achel
Enkel
Dubbel
Trippel
Quad
Spencer
Miscellaneous
Barley
Brett (type of yeast)
Hoppy
Ibu (IBU)
Abvy (ABV)
Brewer
Ester
Wort
Bomber
Growler
Howler
Crowler
Keg
Any other beer inspired dog names to add to this list?
Pin it for later