If you're on Instagram and live in central Ohio, you've probably come across some beautiful photos of the Walnut Woods Metro Park – Tall Pines area. I know I have, and I wanted to get out to experience the majestic trees in person.
What You Need to Know about Walnut Woods Metro Park – Tall Pines
Location: 6833 Richardson Rd Groveport, OH 43125
Trail to see Tall Pines: Sweetgum Trail (2.6 miles)
The Sweetgum Trail is mostly paved, with gravel in a few spots. Overall, the hike is flat with little to no elevation gain.
The trail is multi-use for walkers and bicycle riders.
One thing you'll quickly notice along the wooded areas is how deliberately spaced the trees are. Apparently, this land once served as a tree nursery.
Today we get to enjoy the beauty of the dappled light the tall trees provide.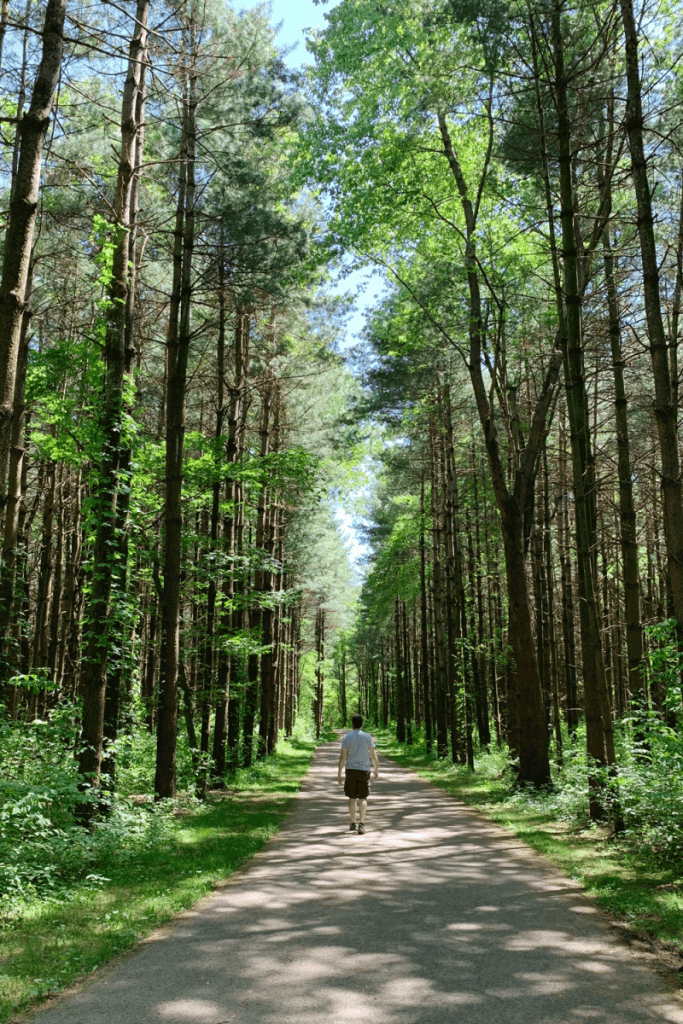 The Rest of Walnut Woods
Across the street from the Tall Pines Area parking lot there are additional trails connecting to the Buckeye Area of the park. This area has amenities such as a dog park, playground.
There is also access to canoeing and fishing on the Walnut Creek. While the Tall Pines area is the stunner of the park, there are still beautiful views to be had in other areas of the park.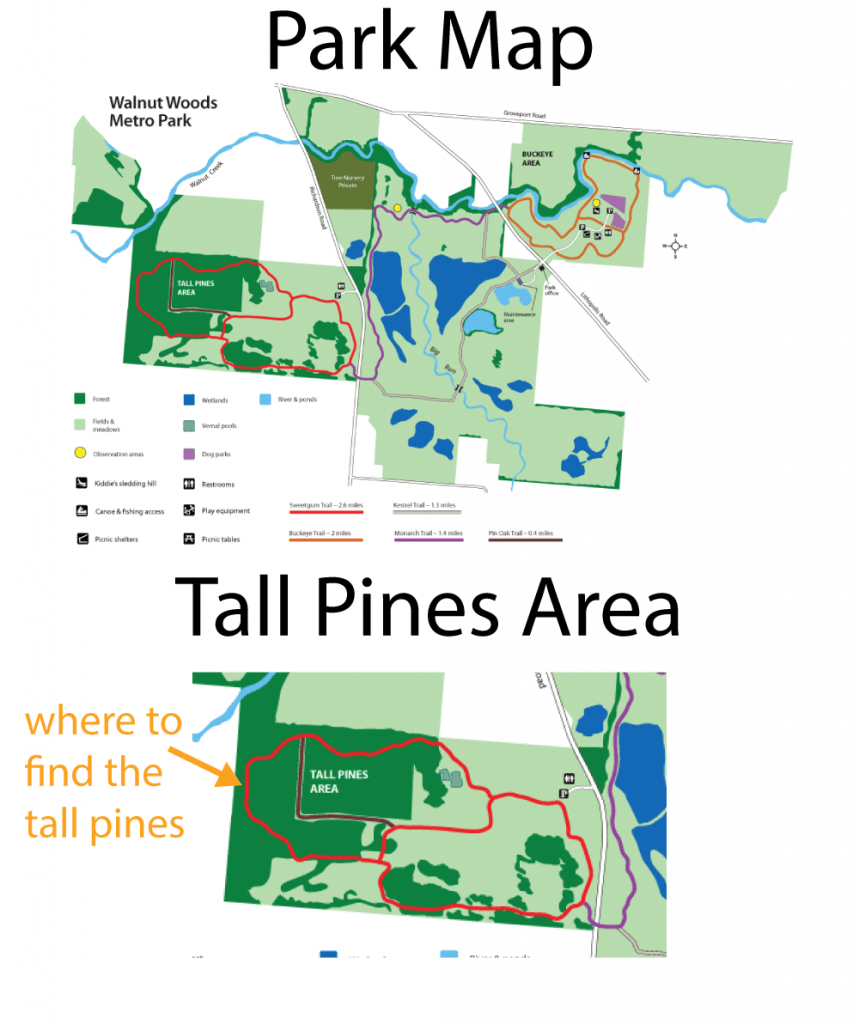 Other Great Central Ohio Hikes: